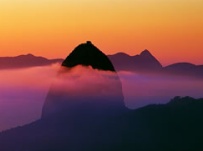 Diversifying into new markets is a smart way for businesses to survive in hard times; having the appropriate language skills is key to tapping into these markets and forming long-term partnerships.
A few years ago we spoke about the increasing importance of Arabic, Russian and Mandarin as languages that were opening the door to valuable, developing markets – markets that were less affected by the latest global recession and which had the ability to maximise the earning potential of traditional western economies. These languages have indeed proved to be key in establishing successful business relationships with Russia, China and the Arab world, investments that will reap long-term reward.
It is now time to turn our head towards new markets that may for the same reason represent a smart business move in the current economic climate.
Brazil: Brazilian Portuguese
A prime contender here is Brazil, home to Brazilian Portuguese, and host country to major worldwide sporting events including next year's FIFA World Cup and the 2016 Olympics. This vast South American country may have experienced a slight decrease in growth over the last year, but with the world's eyes set on Brazil for a good few years to come and its status as one of the advancing BRICS economies, it is unlikely to lose its place in the spotlight. Brazilian Portuguese is certainly a popular language at Cactus, with students taking evening courses mostly for work reasons – a positive sign of commercial investment in the country and recognition of the need to communicate in the local language rather than relying on our own. With Brazilian Portuguese being spoken by nearly all of Brazil's 200 million inhabitants, and the language rated as Category 1 difficulty for English speakers to learn (Category 1 being the easiest, Category 3 the most difficult*), that makes a lot of extra people you can do business with, relatively easily.
Turkey: Turkish
Second on our list of markets to watch is Turkey. A rich historical land sitting on the European-Asian divide, it is Turkey's imminent accession to the EU that promises a significant leap in business potential. As has been witnessed with other member states, the country can expect increased overseas investment and access to economic development aid, both of which should drive economic growth.
It's fair to say, however, that Turkey has been enjoying something of a transformation even before their EU membership comes into effect. Slowly appearing amongst Istanbul's extravagant Ottoman mosques and exotic bazaars are ultra-modern shopping malls, fashionable bars and sleek art galleries, all frequented by a young and culturally diverse crowd who have money and time to spend it; in turn, this makes Istanbul an attractive city break for foreigners, bringing in additional foreign currency.
Turkish is a language with over 63 million native speakers and is generally classified as a language of Category 2* difficulty for English speakers. For a country such as Turkey with strong cultural traditions and deeply rooted beliefs, the ability to communicate on a personal level through knowledge of Turkish gives anyone considering doing business here a distinct advantage.
South Korea: Korean
Finally, our look at emerging markets turns to Asia. While China's growth shows signs of slowing, its trading partner South Korea last month (July 2013) boasted its fastest growth rate in over two years. This is partly thanks to the country being home to some of the world's most successful hi-tech and manufacturing corporations – Samsung and Hyundai Motors among them – which contribute to South Korea's buoyant export figures. As a language to invest in, Korean is rated at Category 3* difficulty for English speakers so more time and money is required to achieve a proficient working knowledge of the language. That said, the effort to speak the local language is rarely more appreciated than it is in Asia, especially in the business environment. Add to this the fact that linguistic training invariably includes an appreciation of the relevant social and cultural contexts and building bridges with a new market such as South Korea becomes far more feasible.
The British Foreign Office has recently re-opened its language centre and is dedicating more funding to linguistic training, believing that senior diplomats working abroad command much greater respect and credibility when they can speak the language of the country where they work. The same goes for businesses wishing to expand into new markets; having a workforce who can communicate with the locals in an overseas posting puts them streets ahead, not only in terms of business success but also on a more personal level of settling into a new territory should they be relocating.

* International bodies including the British Foreign Office and the US Foreign Service Institute grade languages according to their difficulty, assuming that students are native speakers of English: Category 1 (most similarity to English; mostly Western European languages); Category 2 (siginificant linguistic and/or cultural differences from English); Category 3 (exceptionally difficult, primarily due to the complex writing system).
Cactus specialises in organising language courses for individuals and groups, having done so since 1999 for clients all over the globe and for diverse needs and budgets. Our expertise in the field of face-to-face tuition is second-to-none. With an extensive network of approved teachers and a strong in-house academic team, we are able to tailor a language course to suit your specific learning needs, anywhere in the world and whenever is convenient to you.
https://www.cactusworldwide.com/blog/wp-content/uploads/2013/09/rio_brazil.jpg
151
203
Sarah Watkins
Sarah Watkins
2013-09-19 10:44:49
2013-11-26 15:01:33
Language opens the door to new markets: the increase in Brazilian Portuguese, Turkish and Korean