Focus on: Spanish Summer Courses in Spain for Juniors & Teenagers
Hello, and welcome to the March 2014 edition of the Cactus Worldwide blog for our foreign language courses abroad! My name is Ollie, and I am the Product Manager for our agency – Cactus Worldwide. Our team of experienced course advisors are here every day to discuss options with you and help set up a varied range of unique language-learning experiences, all over the globe, throughout the year, for all of our wonderful students.
This month's blog is giving you a quick look at some of the options available for juniors and teenagers this summer in Spain – so if you are or know anybody who is preparing for an important exam, or about to move onto an GCSE or A-Level course, or who is just interested in learning a very useful foreign language, then there might be something here for you! There are three fantastic options below for students aged 5-17, and in some locations parents can study as well, so there is always the option to involve the whole family.
If you have any questions about anything you read here, please feel free to contact me directly via oliver.donovan@cactusworldwide.com and I'd be happy to answer any questions.
1.       Sevilla (June 15th – July 26th)
Spanish in Sevilla for Teenagers, aged 14-17, with Clic & Cactus Worldwide
This is a wonderful, specialised course for independent older teenagers, served as a package inclusive of 20 Spanish lessons, full board host family accommodation and a set package of excursions and activities, such as a visit to Isla Magica theme park and a trip to the beach of nearby Cadiz. Groups are kept as small as possible so every student remains an individual throughout their attendance at the school, and don't get 'lost in the crowd' as can be the case at some larger schools. Accommodation is with host families, and twin rooms are available for anybody who would like to travel with a friend or as a small group. This is an ideal opportunity for committed students to attend a quality school, brush up their Spanish, and make some new friends from all over the world. 2 weeks on this course is priced at £945, fully inclusive of the course, board, and activities, and courses are available here for accompanying adults too – click here for the info!
2.       Denia (22nd June – 23rd August)
Spanish in Denia for Juniors & Teenagers, aged 5-17, with TLC & Cactus Worldwide
Denia is the ideal location for younger students and families with children of a wider range of ages, catering for adults and juniors from the ages of 5 to 13, and teenagers from 14-17. The town itself is right in the middle of Alicante and Valencia airports (about 1 hour from both), so it's incredibly easy to access from the rest of Europe with many of the most popular budget airlines.
The school itself is independent, welcoming and friendly, and is located just 5 minutes' walk from the city centre and is very near the bus station, bars, shops and cafes. It is also just 10 minutes by foot to the port and 20 minutes to the beach, so there is no need for public transport at all after you have arrived. The school is contained within two renovated buildings offering 6 comfortable and equipped classrooms, TV and video facilities, air conditioning and coffee machines, and students also enjoy free access to a Multimedia centre with 15 computers, internet and interactive language programmes, plus a library offering additional materials. Classes are kept to a maximum of 8 students (12 for some junior courses), which is ideal, and all teachers are specialists in teaching Spanish as a foreign language, with many years of experience.
The junior courses here run from June 22nd until August 23rd, and solo students or families can stay either with friendly local hosts in their home, or in one of the school's apartments in the town (some in the city, some by the beach). The programmes for young students aged 5-13 provide 10 Spanish lessons per week and a choice of a programme of land-based activities or afternoons of sailing at Club Nautico in the marina (for students aged 8+). For the teenagers, 20 lessons per week are taken at the school, and a full programme of cookery lessons, workshops and beach sports. Every group overlaps in some way, so there is a unique mixture of student ages and nationalities every step of the way here, providing an ideal setting for solo travellers or the whole family, and ensuring loads of fun is had by all! Well worth booking early to avoid disappointment.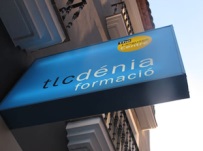 3.       Segovia (29th June – 23rd August)
Spanish in Segovia for Teenagers, aged 14-17, with OISE & Cactus Worldwide
This Spanish summer programme in the beautiful landscape of Segovia (just outside Madrid – only 30 minutes by train) is aimed at the most ambitious young learners aged 14-17 who want or need to learn Spanish very quickly and effectively. What this school provides is a premium option for those students who are looking for a full Spanish immersion experience and they design their programme in a way that helps them make the maximum possible progress in the time available. This is achieved through an intensive day of study in small groups with a high degree of personal attention (the course only caters for an average of 20-30 students at any one time), and the small class size of 8 as a maximum also ensures that all students' individual learning needs are met.
Students attending this programme are expected to complete homework each evening with their host family, or with the monitor at the residence, so although there are activities and excursions provided during the weekends (visits to Madrid, for instance), the focus here is much more on academic progress, cultural integration and communication skills, so it's an ideal choice for a committed student looking for a demanding programme.
Segovia itself is a quintessentially Spanish city, close enough to Madrid to make it logistically easy for arrivals but at the same time it is a small city with a population of 45,000. Ideal for younger students, this town is safe, family-oriented and also a UNESCO cultural destination. The Spanish spoken in Segovia is also very clear and precise, making it the perfect destination for a serious academic programme! Two-week programmes start from £1,805, completely inclusive of meals, accommodation, tuition, activities, excursions and transfers from Barajas airport in Madrid. Places are limited, so again it's well worth booking early to avoid disappointment!
We hope this selection has been of interest, and may have given you some ideas for some study options for the year ahead. Any Qs at all, as always, please feel free to contact me directly and I'd be happy to help.
Happy planning 😉
Best Wishes,
Ollie
—————————————————————————————————————–
Oliver Donovan
Agency Product Manager
Email: oliver.donovan@cactusworldwide.com
—————————————————————————————————————–
Panoramic image at top: Segovia, Spain
https://www.cactusworldwide.com/blog/wp-content/uploads/2014/03/segovia_panoramic.jpg
128
370
Sarah Watkins
Sarah Watkins
2014-03-09 13:32:27
2014-03-13 10:56:11
Cactus Worldwide Blog: March 2014 - Focus on Spanish Courses for Teens