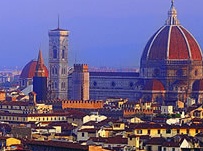 A little while ago we gave you our top locations in Europe for 2014, the places that you, our language learners, flock to year after year to attend some of our best partner schools and enjoy world class culture, entertainment and activities. Impossible to limit our pick to four, we're now bringing you 10 more European cities that guarantee top quality language tuition and endless opportunities for leisure and entertainment outside class.
Jet off in the next few months and you won't regret it: spring is in the air, flowers are starting to bloom, you can expect pleasant but not stifling temperatures and, above all, you'll avoid the busy crowds and over-inflated prices of traditional holiday periods.
Let us get the ball rolling with our top locations in Spain, Germany, France and Italy…
1. Barcelona
Barcelona has earned itself the status of Spain's most visited destination for reasons too long to list. Tourists and students flock here year after year to enjoy the city's cosmopolitan vibe, Gothic architecture, surreal creations of Gaudí, passion for sport, world class nightlife, great beaches and sublime food. Come to learn Spanish in Barcelona and you can also savour the region's distinct Catalan history and identity. No matter your age or level, you're spoilt for choice with Spanish courses in Barcelona: from a standard General Spanish course to Business Spanish courses and activity courses combining Spanish and salsa or culture, there is something for everyone.
2. San Sebastian
Much lesser known than the popular hubs of Barcelona and Valencia, it's exactly this that makes San Sebastian such a find. You will do without the crowds of Spain's resorts yet be treated to a warm welcome, a magnificent golden beach – a mecca for surfers – and have no end of choice when it comes to going out, traditional tapas bars and first class restaurants at every turn. As a place to learn Spanish, San Sebastian offers a range of Spanish courses for adults as well as exhilarating Spanish and surfing courses and summer camps for Under 18s.
3. Madrid
The beating heart of the hot-blooded country that is Spain, Madrid cannot fail to impress. Energetic, alive, brimming with culture and with no shortage of bars, cafés and clubs, this is an exciting and inspiring place to learn Spanish. Our partner Spanish school in Madrid is small and friendly and boasts a great location within walking distance of both Puerta del Sol and the famous Prado Museum. The size and set-up of the school make it really easy to meet new friends and feel at home, perfect for encouraging you to practise your Spanish whilst taking a Spanish course in Madrid.
4. Munich
A city of contrasts, Munich offers all the culture and class of a European capital whilst remaining loyal to its traditions and centuries-old customs. Take your German course in Munich and you might visit a world class art gallery one day after class, dine on typical Bavarian sausage the next, and finish up in one of the city's old beer halls by night. Students learning German in Munich are spoilt for choice with things to do – and the real icing on the cake is the stunning scenery that surrounds Munich, as a short journey out of the city will take you to some fantastic hiking and biking trails, and ski resorts in winter.
5. Cologne
It's a special place that inspires couples to fix padlocks to the railings of a bridge and, to ensure everlasting love, throw the key into the river below. Yet Cologne, with all its charm, does just this, and as the river Rhine collects keys of all sizes, so its visitors fall in love with the city too. Oozing with history, magnificent architecture, a stunning Cathedral, cobbled streets, boutique shops and traditional bierkellers, this is an unforgettable place to learn German. Why not immerse yourself in the culture fully by combining your German course in Cologne with accommodation in a local host family.
6. Lyon
One thing you can be sure of in Lyon is that you won't go hungry. Hailed as 'the stomach of France', France's second city is famed for its gastronomy. Obviously requiring energy to learn French in Lyon and navigate its attractive hilly streets, you can happily work your way through sweet, meringue-like 'macarons', mountains of cheese and a very un-salad-like but delicious 'salade lyonnaise', all in the name of education. Don't forget to stop off in one of the city's traditional 'bouchons', convivial and relaxed eateries for the seriously hungry and carnivorous. Real foodies, this is for you: French & Cooking Course in Lyon.
The top 5 places to eat in Lyon
7. Montpellier
Whether you're a school or university student or one coming later in life to study French, you can't go wrong with Montpellier. Home to a 12th century university, bubbling with a young and cosmopolitan vibe and less than half an hour from the glistening Mediterranean, this a place where it's easy to stop and spend a while. French courses in Montpellier include A-Level Revision and Cookery courses, while teenagers can happily spend the summer attending one of Montpellier's popular all-inclusive language and activity programmes.
8. Nice
Easy to get to, basking in the sunshine of the Côte d'Azur and with the sparkling Mediterranean lapping at its shores, Nice has long been known as a playground for the rich and famous. Yet you're just as likely to spot a celeb as you are all kinds of travellers and students who come to enjoy the city's many charms. Away from the palm trees and the cocktail bars of the legendary Promenade des Anglais, Nice retains its French character and is home to a beautiful Old Town, fine museums, traditional markets, colourful festivals and world-class cuisine. As such this is a wonderful place to learn French, and Cactus works with two language schools in Nice to offer a number of French course and accommodation options to suit everyone.
9. Rome
The beautiful thing about Italian is that most people learn it for the sheer love of the language and Italian lifestyle. If you fall into this category then learning Italian in Rome is a must. Italy's historic, lively capital is Italian to the core, brimming with centuries-old art, buzzing with Vespas and bustling with cafe life and top class food at every corner. Cactus works with one of Italy's most prestigious and long-established schools to offer a vast range of Italian courses in Rome, from Business and Academic Year programmes to culturally-themed Theatre and Cookery courses.
10. Florence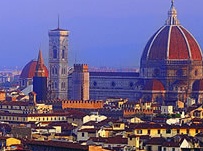 People come from the world over to learn Italian in Florence and it's easy to see why. An Aladdin's cave of basilicas, frescoes and piazzas, it oozes history and artistic grandeur at every turn, almost unlike any other city on Earth. To take an Italian course in Florence is to tread in the footsteps of the great masters Dante, da Vinci and Donatello, their influence as alive now as it was back in the Renaissance. If you can tear yourself away from the breathtaking architecture you won't regret venturing into the specatacular rolling countryside of Tuscany, just on Florence's doorstep. There are few places more inspiring to learn a language, with our partner school in Florence overlooking the river Arno and boasting views of the stunning Ponte Vecchio.
Cactus offers language courses in locations all over the world, for all ages and levels.
https://www.cactusworldwide.com/blog/wp-content/uploads/2013/09/florence_view.jpg
151
203
Sarah Watkins
Sarah Watkins
2014-04-16 12:50:20
2014-04-22 09:36:44
10 great European cities in which to learn a language