Don't let the language barrier stop you from chatting up the man or woman of your dreams!
Read on and you'll have the confidence to walk right up and deliver a killer line, just when you need it…
1. ¿Crees en el amor a primera vista, o tengo que cruzarme contigo otra vez?
Do you believe in love at first sight, or should I walk past you again?
2. "Perdóname, pero he perdido mi número de teléfono. ¿Me puedes dar el tuyo?"
I'm sorry, but I've lost my phone number. Could you give me yours?
3. "Hola, soy tu hombre perfecto. Alguien ha dicho que me estabas buscando."
Hello, I'm your perfect man. Somebody said you were looking for me.
4. "Hola, soy un ladrón, y estoy aquí para robar tu corazón."
Hello, I am a thief, and I'm here to steal your heart.
5. "Debo estar muerto ya que estoy viendo un ángel."
I must be dead because I'm looking at an angel.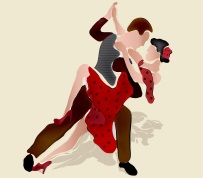 6. Esta es una canción excelente. ¿Quieres bailar conmigo?
This is a great song. Would you like to dance with me?
7. ¡Ay que curvas! – ¡y yo sin frenos!
Look at those curves – and I don't have brakes!
8. Tu papá debe ser pirata, porque tú eres un tesoro.
Your father must be a pirate, because you are a treasure.
9. "¿Cómo te sientes al ser la más bella muchacha en esta sala?"
How does it feel to be the most beautiful girl in the room?
10. "¿Puedo comprarte una bebida?"
Can I buy you a drink?
Language note: These chat-up lines are mostly aimed at men chatting up women, but can easily be modified if you are female. Equally they are in the informal 'tu' form, but can be modified into the more informal 'usted' form.
¡Suerte!
https://www.cactusworldwide.com/blog/wp-content/uploads/2014/12/spanish_chat_up_large.jpg
200
300
Sarah Watkins
Sarah Watkins
2014-12-02 14:05:07
2015-07-16 13:13:36
10 best chat-up lines in Spanish