With letters to Santa on their way to the North Pole, we asked our much-loved Cactus Ambassador Ollie Phillips to tell us 5 things he would like for Christmas…
1. Salsa Lessons
"My twinkle toes have always been prone to a strut on the dance floor, but I think now is the time to inject a tad more rhythm into them so that I can keep up with all those Latin dancers out there!"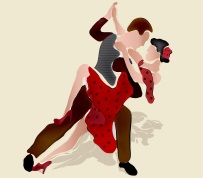 2. To Learn Spanish
"Having learnt French and experienced the benefits – particularly culturally – in doing so, I am now desperate to get a grasp of the world's most spoken language. Spanish culture excites me and the only way to really immerse yourself in it is to be able to speak the language."
3. Hair Transplant
"It's swiftly becoming apparent that the 'monk' style haircut that I have been sporting for the last few years is now going out of fashion! In order for me to keep up with the times and grow a mohawk I feel that my hair follicles are going to need some help!!!"
4. Polar Bear-Proof Pants!
"With my up-and-coming trek to the North Pole for the charity Wooden Spoon, I feel that a pair of iron-rod pants will prove to be essential! With the threat of polar bears very real, I could do with these bad boys to protect the crown jewels!!"
5. Cocktail-Making Lessons
"My ambitions to go to Rio de Janeiro for the 2016 Olympic Games are still very much apparent and I feel that in order to celebrate winning an Olympic Gold Medal, I am going to need to know how to make the Brazilian classic caipirinha in order for the team to have a fitting end to the whole experience!"
We're sure Cactus might be able to help make some of Ollie's wishes come true – we're thinking a Spanish and Salsa course in Spain, Cuba, Guatemala or Colombia! – and would like to wish him and all our customers a very happy Christmas!
Find out more about Ollie Phillips' inspiring role as Cactus Ambassador.
https://www.cactusworldwide.com/blog/wp-content/uploads/2014/12/ollie_phillips.jpg
151
203
Sarah Watkins
Sarah Watkins
2014-12-18 11:16:12
2015-08-14 16:13:47
What does Ollie Phillips want for Christmas?