https://www.cactusworldwide.com/blog/wp-content/uploads/2014/12/learn-another-language.jpg
151
215
Sarah Watkins
Sarah Watkins
2014-12-09 13:53:40
2015-08-14 16:50:32
How much language can you learn in one year?
https://www.cactusworldwide.com/blog/wp-content/uploads/2011/10/Screen-Shot-2013-07-22-at-11.42.40.png
204
248
Laura Lippert
Laura Lippert
2014-10-06 10:18:55
2015-08-17 10:30:58
Business travel: why it pays to prepare yourself both culturally and linguistically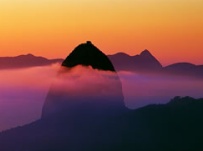 https://www.cactusworldwide.com/blog/wp-content/uploads/2013/09/rio_brazil.jpg
151
203
Sarah Watkins
Sarah Watkins
2013-09-19 10:44:49
2013-11-26 15:01:33
Language opens the door to new markets: the increase in Brazilian Portuguese, Turkish and Korean
"Excellent, Monique often brought in useful books (technical, legal and simply fun) to make the course more beneficial and interesting."
"Cactus has provided us with a great way to encourage team building and creativity in a fun atmosphere. The language classes have proved incredibly popular and we're looking to expand the courses we offer."
"I just wanted to take a minute to pass on some feedback about our teacher Petrina. She really is a credit to your company. She goes above and beyond what is expected of her role as your employee and I hope she can be recognised for this."
"We had an urgent need for professional French language training – not just basic French, but an understanding of French engineering terms. Cactus were able to provide a highly qualified teacher who was not just proficient in French, but also a Chartered Engineer."
"Elizabeth has tailored content really well to our objectives, and taken us through a broad range of linguistic tone, style and vocabulary, as well as revising core grammar. As ever, wouldn't hesitate to use Cactus again."
"Sylvia has a great teaching style, put a lot of effort into preparation, and makes every lesson meaningful. I'm the one who needs to try harder!!"
"We would highly recommend Natasha as a teacher for anyone interested in learning Russian. We have found her tuition excellent, and she has surpassed our expectations in providing us with an excellent basis from which to continue our studies."
"I wanted to improve in particular my conversational abilities and confidence and I believe I have done this. Cactus is very professional."
Please give us a brief outline of what you're looking for (language, location, numbers, etc.) and we'll get back to you as soon as possible.